Marketing trainee
You have finally graduated, and now it's time to discover the joys of applying everything you have learnt to practice. As a Storck marketing trainee in Germany, you will work alongside experienced marketing professionals on perfecting creative concepts that guarantee the future viability of such truly iconic brands as Toffifee, Werther's Original or merci chocolate. You will learn all aspects of marketing on the basis of a structured training plan and will gradually grow until you are ready to take over your future area of responsibility.

This calls for a passion for major brands and brilliant ideas.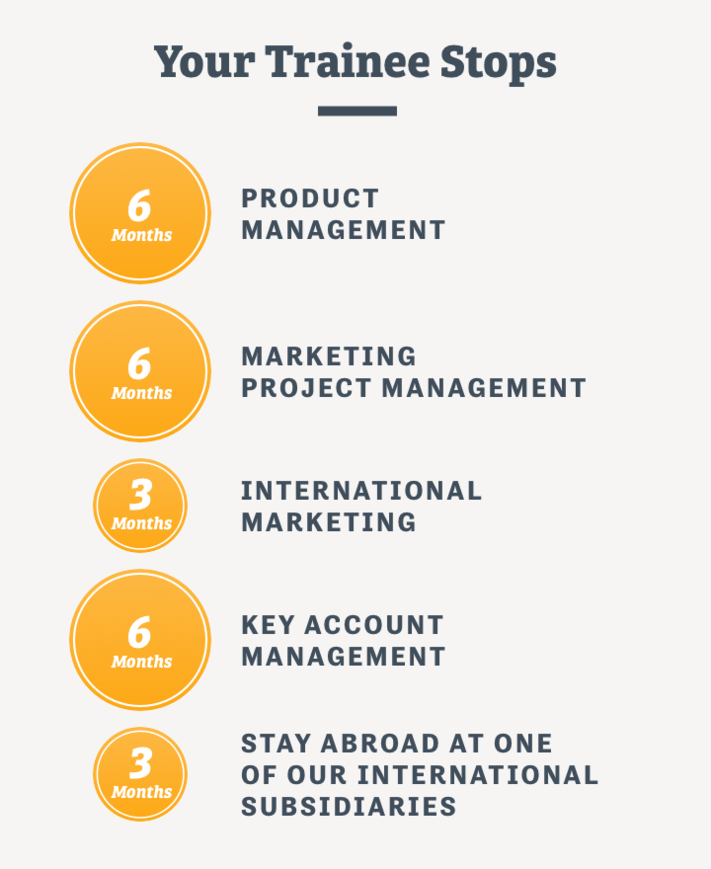 Your plan: step by step towards the future.
Your first stop will be our Key Account Management department in Germany. During the 6 months you will spend there, you will familiarise yourself with our brands, our sales structures and our customers in the German food retail trade.
For the following 6 months, you will be taking over product management responsibilities in the respective department for Germany, and also brand management responsibility at a national level.
Your expertise will grow in the course of realising national and international marketing projects, and you will become thoroughly familiar with our internal procedures and interfaces during your 6 months in marketing project management in Berlin.
Next on the agenda are three months in International Marketing. Through intensive on-the-job training, you will learn the basics of strategic brand management at an international level.
Time to go travelling: the sweetest treat of your traineeship will be three months spent with one of Storck's international sales and marketing subsidiaries (for example in the United Kingdom, Switzerland, the Netherlands or Austria).
The sequence of the individual steps may vary.


Your profile: extremely passionate about major brands.
As a trainee, you are on your way to becoming one of our future managers. You and our company should therefore above all match each other perfectly. Which we will, if you share our passion for major brands, would like to grow in a family business and are willing to go that extra mile. You should also be an economics, social sciences or humanities graduate, preferably with a marketing focus.
You have already proven your passion for marketing through relevant internships and work placements – ideally in the FMCG area. Your profile should be completed by first practical experiences or some time spent studying abroad, and you should also have a good command of English. You have long since discovered your passion for marketing and can't wait to take on responsibility? Then there is nothing stopping you from starting your future with us.


Your prospects: a management career with Storck.
Once you have successfully completed our marketing trainee programme, Storck offers you a wide range of prospects. Your sound training has already laid the foundations for your future as a marketing expert. The diversity of our brands has also allowed you to gain plenty of professional experience, and your extensive expertise is now quite impressive. You will start your career as a junior manager in the Product Management or in the Trade Marketing department – we will decide your next career move together with you on the basis of your main interests. You will still enjoy comprehensive support.


Benefit from: comprehensive support and genuine responsibility.
A structured trainee programme for optimum professional growth
Involvement in all relevant processes and structures
Dedicated trainee mentors and contacts
A comprehensive package of seminars and training courses in addition to on-the-job training
Your own trainee project, which you will develop independently and present to senior management
Regular trainee network meetings
Fire side chats with the CEOs
A permanent contract from day one
Excellent prospects after the completion of the trainee programme