Working for Storck in IT
The first thing that comes into your mind when you hear "Storck confectionery" is "exciting processes", rather than "sweet treats"? You would like to take up the challenge of keeping the Storck world connected thanks to your IT expertise in order to make the rest of the world a little bit sweeter, too?
Then you will feel at home professionally in the Storck IT department with its exciting challenges. Our central information service in Halle (Westphalia) in Germany consists of two data centres with a strong team of around 90 experts. Together, they form the Storck IT department.
The team is large enough to implement innovative projects and small enough to respond fast and interactively. The staff administrate complex IT systems and therefore a high-performance global infrastructure, with the main focus on SAP applications and the respective comprehensive process chain mapping solutions. Each Storck IT department staff member is responsible for a particular area and deals with the implementation of projects independently. As true specialists, they contribute their extensive know-how to concepts as and when required.
One particularly important aspect for us is to keep the IT expertise at Storck. We therefore rely on dedicated and well-qualified employees who want to grow with us.
Sounds interesting? Would you like to develop your already existing expertise further with us?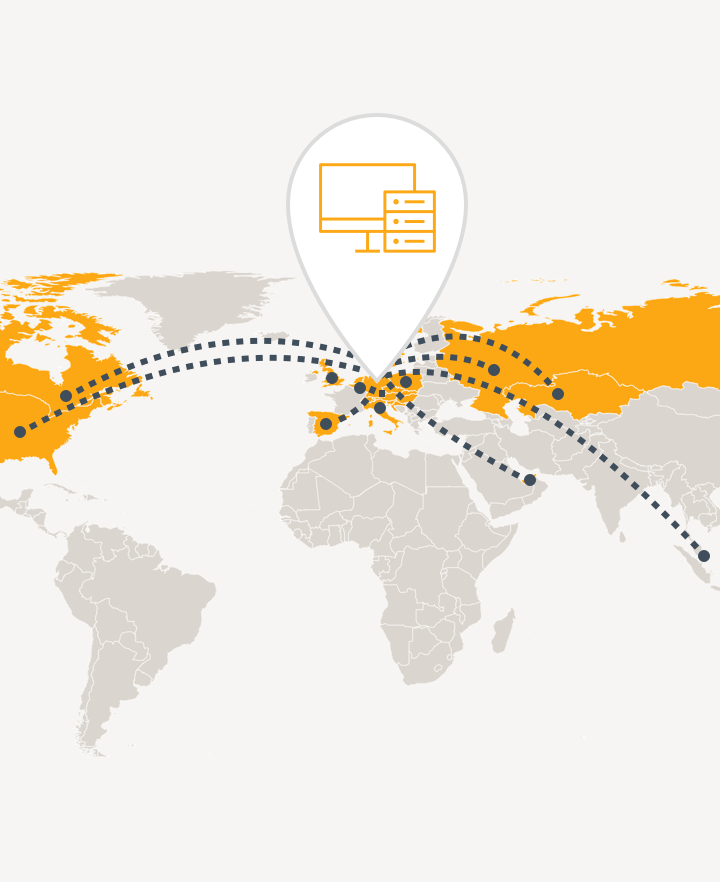 Guido Baptist, IT Department Manager in Halle (Westphalia), Germany
"I joined Storck as an SAP developer immediately after graduating in business economics. I was encouraged to co-design processes straight away. In cooperation with various other specialised departments, I was able to set up IT processes that do more than just make life easier for their individual users. Taken together, they represent true added value for Storck. Due to my programming knowledge, I became involved with a wide range of different IT projects and later also headed a few. Today, I am the "Head of Business Management Application Development", and my team and I are responsible for the international implementation and further development of the existing IT processes and systems. We also provide the respective support services.
The projects involve many internal departments: logistics, sales, purchasing, bookkeeping and accounting, but also areas such as marketing, product development and quality assurance. What I particularly appreciate at Storck is the chance to meet the people who work in the various departments. Storck offers me the chance to contribute my ideas, and to realise them together with super colleagues.

IT is rarely purely development work now; it largely consists of electronic solution and process design. Today, we expect our future IT experts to be creative and inventive; they must have good organisation skills, an interest in technology and enjoy innovations.
The intensive dialogue in the course of projects, constructive cooperation with the users and the feeling that you are appreciated both as an in-house consultant and also as a colleague are still my main motivations for working at Storck. What drives me is the fact that I can constantly push things into ever new directions."