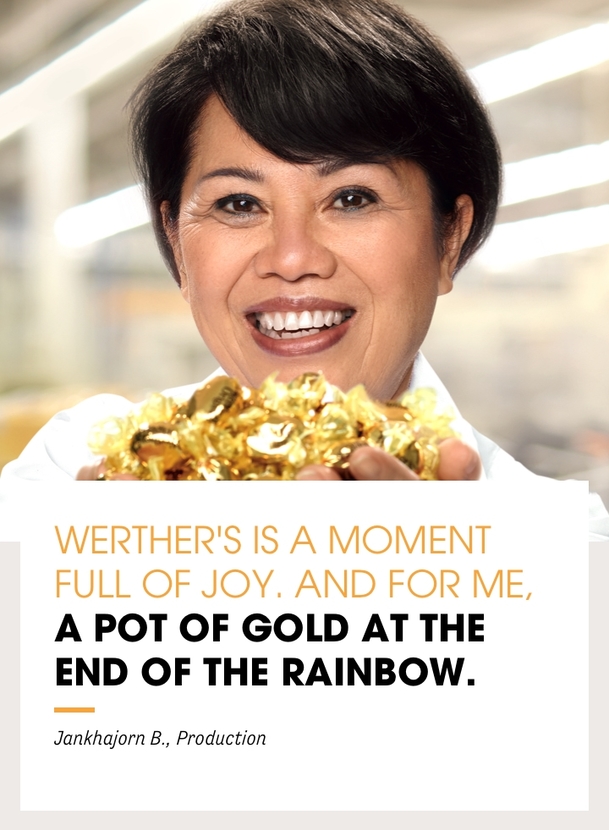 Working for Storck in the Production area
Do you like the idea of making the world a little bit sweeter? That is exactly what you will do if you join Storck in the production area.
On state-of-the-art, fully-automated production lines at our three locations in Berlin, Halle (Westphalia) and Ohrdruf (Thuringia) in Germany, our family business produces confectionery for over 100 countries with the help of more than 3,700 employees. We carry out almost all of the necessary production steps in-house. For example, we start by processing the cocoa beans we use ourselves, and also make the raw mixtures for all chocolates produced by Storck ourselves, as this is the only way to guarantee high quality.
Such a wide range of production processes calls for energetic input from many people. Besides the production staff, more than 200 employees – including locksmiths, electricians and mechatronic technicians – work in shifts to ensure that the production processes run smoothly. Each production site also has a quality assurance department with laboratory and food technicians. The central Food Law department and our "Care" basic research department are located at the production site in Halle (Westphalia).
Sounds interesting? Would you like to become one of these dedicated employees?