Working for Storck in Purchasing
As far as you are concerned, a list of confectionery ingredients consists of more than just raw materials, like services and packaging, for example? You enjoy making sure that all of these "ingredients" are available in the correct quantities at the right time and in the right place for a competitive price, and that they meet the expected quality standards, together with high-performing suppliers and on the basis of legally sound agreements? Then Storck's Purchasing department is exactly the right place for you!
The approx. 50 employees who hold various positions in our central Purchasing department in Halle (Westphalia) in Germany scour the global sourcing markets and are responsible for the design of our value chain structure, from the production of the raw materials in the various source markets to their integration into our production processes. Thanks to our marked focus on processes and our use of state-of-the-art information technology, we are constantly increasing the efficiency of our operations. This creates scope for strategic, proactive action in our Purchasing areas: raw materials, packaging, services and technical equipment.
We expect our employees, whom we employ and promote within the department according to their individual strengths, to show initiative and to become actively involved. Integrity and an outstanding sense of responsibility, as well as an open mind regarding changes, are the essential characteristics we look for in our team.
If this sounds interesting, and you would like to actively contribute to the optimisation of our value chain at its starting point as a purchaser, then please take a look at our current Purchasing vacancies.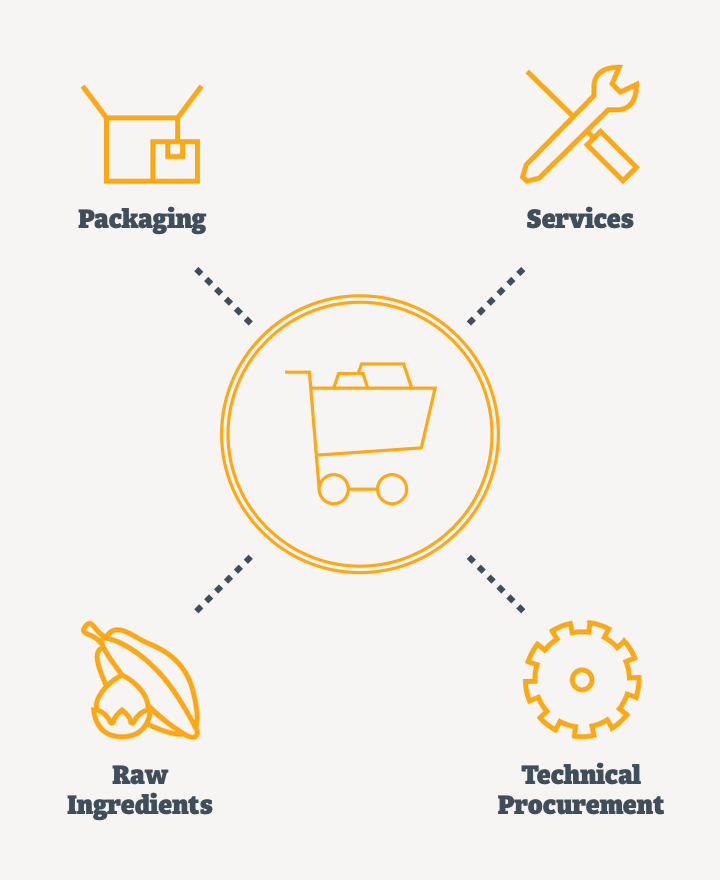 Ines Grunau, Product Group Manager (Technical Equipment Purchasing, Halle (Westphalia), Germany)
"I first joined Storck Purchasing between doing my Bachelor's and my Master's. On the one hand, I was involved in a major purchasing project during the six-month internship, and on the other, I was given the chance to find out what was involved in the day-to-day operations of each purchasing area, and to manage several small projects. During my internship, I spent some time in all of the various purchasing departments: Media, Raw Materials and Technical Equipment.
Shortly before my internship was due to end, Storck offered me the opportunity to continue to work in the Technical Equipment Purchasing department whilst studying for my Master's. The company was incredibly flexible. As a working student, I was mainly involved in the project business and managed calls for tenders, for instance. This combination of practical and theoretical knowledge turned out to be very useful for my further professional development. After my Master's thesis, which I also wrote whilst at Storck, I started my working life as a project purchaser, and took over the operational responsibility for some of the Technical Equipment Purchasing department's product groups.
After around a year, I took on the new challenge of becoming Product Group Manager in this department. My job involves analysing the sourcing markets, and classifying and prioritising product groups. On the basis of this information, I then prepare product group strategy alternatives. My previous work experience has come in handy, and I can apply and perfect my skills in an optimum way."